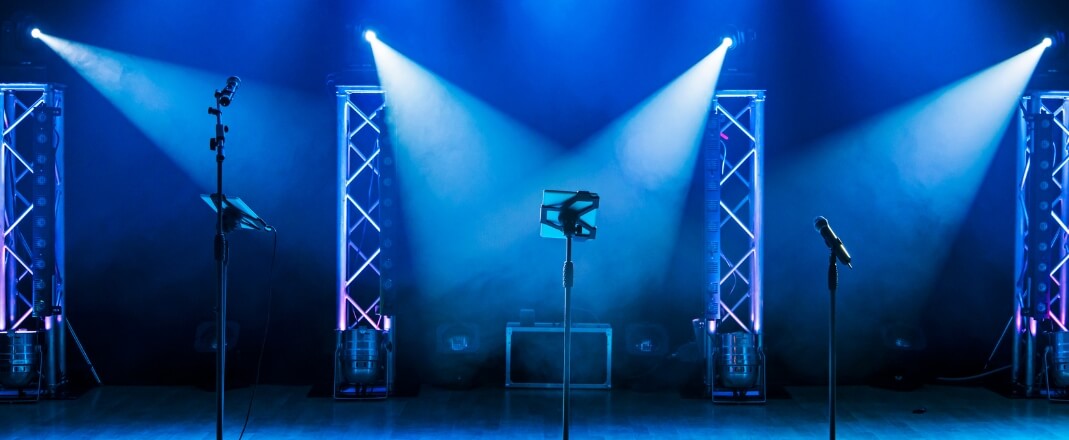 The right audio, visual and lighting equipment can make the difference between a typical or a truly remarkable event. This is where event planners can take help of event production companies to manage technical set up and ensure smooth operation during the event.
An experienced event production company in Dubai, LightTech specializes in technical aspects of event execution and has a deep understanding of the audiovisual, lighting and staging requirements. No matter the size or scale of your event, we have the equipment rentals and technical support services can make your event a success. Our skilled event producers work alongside planners to bring ideas to life and minimize stress. Once you have fixed your event date and location, just rope us in for equipment hire and technical support.
Equipment rental services
We present various cutting-edge equipment and technical solutions to elevate the experience of your events. From sound, audio and lighting to video conferencing systems and projectors, we can culminate your event ideas together to create a set up that matches your vision. Our range of equipment include:
Audio systems, sound consoles, amplifiers and speakers
Video conferencing systems, special purpose projectors and wide-screen LEDS
Advanced lighting systems
Truss and rig set up services
Our repertoire includes the most advanced equipment meant for the entertainment industry. Browse our catalogue and if you need something customized, we can arrange it for you too.
On-site operation and support services
Our expert event production teams can help you choose the best AV equipment and lighting effects for your venues. We will set up the truss and install components and connections for mounting equipment during the event. Our team is trained on the operations and maintenance of varied equipment, thereby ensuring your events run smoothly with no glitches. When our skilled technical crew is at the venue, they'll leave nothing to chance and ensure everything goes as planned.
If you're looking to organize an event that captivates your audience and holds their attention till the last, LighTech has the expertise, experience and equipment you need. To know more about our event production services call us today or leave your details online to receive a call back.